Delivering Nanomaterial Innovations
Promethean Particles offers a wide range of nanoparticle dispersions for numerous applications. Our patented continuous-flow technology and nanomaterial expertise allow us to deliver easy-to-use products that improve your process and results.
Combining properties for greater performance
Many coatings manufacturers look to our nanomaterials to support a number of functional improvements. In the past, a manufacturer may have used four different coating layers to provide super-hydrophobicity and scratch resistance while remaining UV stable and transparent.
Today, our technology allows us to make a single multi-material nanoparticle mixture that can deliver multiple functional improvements. Being able to answer these types of questions quickly and early in the customer's development process provides significant value through risk reduction, as well as possible expense and capital avoidance.
Technical support from experts
We don't just manufacture a catalogue of different nanoparticles. Our team of PhD chemists and engineers are here to help understand the problems our customers are trying to solve.
Working in collaboration, we create a custom solution that is engineered to answer customer needs.
Support for product development
We offer a feasibility study service for customers looking to de-risk their product and business development. Often a customer will want to know if a particular material can be produced at all — and then if it can be produced cost-effectively at scale.
Alternatively, they may need a rapid representative sample to validate a hypotheses about how the material may perform in an application.
We offer metal oxides, metals, metal organic frameworks (MOFs) and other materials. Look at our catalogue of products in the categories below. This is a non-exhaustive list, so contact us with your specific application and requirements.
Metal oxides in liquid dispersions
Nanoscale metal particles in liquid dispersions
Metal organic frameworks with high surface areas
We're ready to
discuss your next
project
We're ready to discuss your next project.
Have a technical challenge? Connect with our team of experts to see what we can bring to your product application.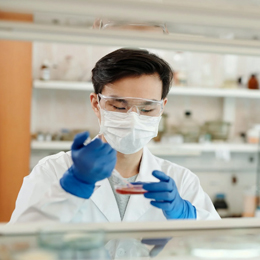 We cover the needs of many industries, including coatings, printed electronics, pigments and dyes, and more.